subtitle: why would you want to send anyone a card with a potato on it?
1 week down in no children land. Not pining so much now but still deep sighs from both of us. Its quite ridiculous really as by 2014 they will all be at University and there will be just us left at home. But there you go. We love 'em!
We did a bit of spring cleaning on Monday. I managed to break the mop (apparently you shouldn't use very hot water as it melts the glue on the mop head. I have NEVER heard this in almy life). In the evening we celebrated with a trip to see Harry Potter. We went to the adults only screening (snigger). The bloke at the desk said "s'just more spensive innit" but there weren't any teenagers or rowdy kids. Don't know if it was worth it. At one point before the film started I thought we would have to move seats (despite having been there FIRST because I am insitent on leaving plenty of time to get there and buy tickets. And watch the adverts 20 times before the Pearl and Dean dance and the trailers) becasue a group of women came and sat right behind us (almost empty cinema) and talked Very Loudly through all the adverts. They didn't even do the Pearl and Dean dance. (mind you PHil refused too, he is no fun) I did enjoy the film and my secret bizarre crush was as seething as usual (guess who it is!)
I've also been doing those quick makes I said I would. I was on duty at the Contact Centre on Saturday so took punches, paper and ink and got lots of little bits ready to put on cards, which are gradually being made. And my first BG pad is nearly used up!!!!
WHile I was taking a class at Imagine That last week I was able to copy some card ideas. Normally I can't but there was only one person in the class and it is a wee bit disconcerting to have someone stare all the time. So I flicked through Cards. Here is a sketch idea I copied - simple and yet versatile
(the photo looks blurred to me - try clicking on a close up and it should be in focus)
Boxer and Urban Prarie papers, Imagine That stamps, Hobbycraft twine and Docrafts ribbon.
The next is a CASE too (don't know what it stands for but means I copied a card idea!)
another quick and easy one using my retro flower punch - best flower punch ever in my opinion!
one using my Martha Stewart 3 butterfly punch
and finally one using the scraps from my Docrafts layout. And a stamped image sent in a funky hand swap
actually the backing paper is nearer pink than this - it doesn't go together half as well in real life! This is the card that led to Phil's comment
why would you want to send anyone a card with a potato on it?
I've made about 24 cards now so the birthday box is looking healthier!
Talking of Funky Hand we are all counting down the days to the launch of the first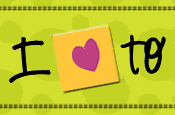 challenge. Don't forget to pop over to
Get Funky
for your free download